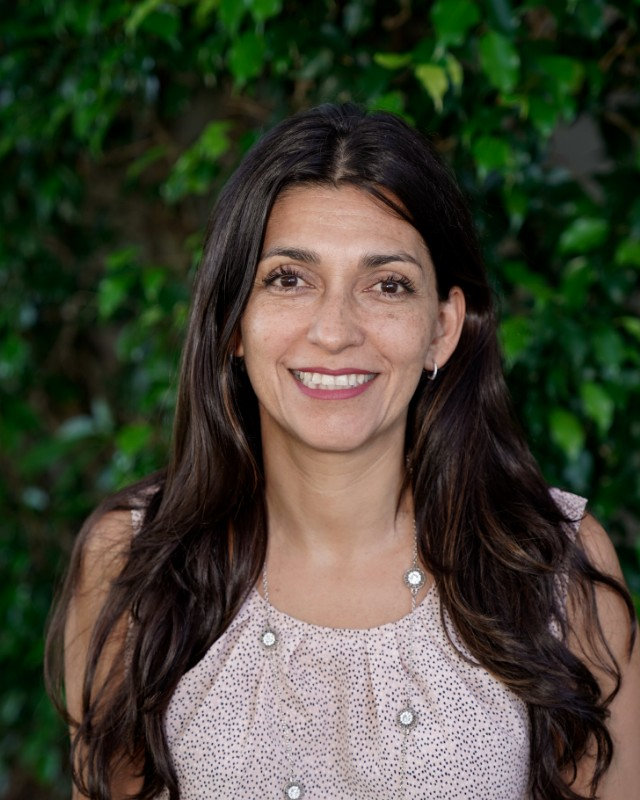 Ana Mendez
1st Grade Teacher
Ms. Mendez is a Kindergarten teacher at Grandview Preparatory School. She holds a Master of Education Degree in Curriculum and Instruction from George Mason University, a bachelor's degree in Early Childhood Education and Elementary Education. She is professionally certified by the State of Florida to teach Pre-K–3rd grade, English for Speakers of
Other Languages (K-12), Exceptional Student Education (K-12) and Spanish (K-12). She is also trained to teach the International Baccalaureate Program inquiry-based curriculum and the nature and arts-inspired Waldorf Education curriculum.
Ms. Mendez is passionate about integrating the best of the different approaches she is familiar with to create an educational experience that involves the whole child- mind, body and heart. Ms. Mendez has over 20 years of experience as a classroom teacher at the elementary school level, mainly teaching Kindergarten, first, and second grades. She also has experience developing curricula and designing educational programs. Ms. Mendez has enjoyed teaching in Washington DC, Northern Virginia and Florida.
In her spare time, Ms. Mendez enjoys spending time with her family, going to the beach and listening to music. She is a mother of two girls who keep her running around when she is not at school. Ms. Mendez loves teaching and feels blessed to have the opportunity to be surrounded by children every day! Children's joy, innocence, their intrinsic desire to learn and good-heartedness deeply inspire her.
Watch her "Meet the Teacher" video HERE
View the class description HERE