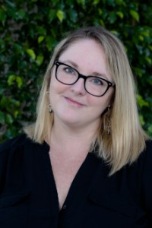 Carrie Furman
Director of Performing Arts
Phone: 1325
Employed Since: 8/10/2015
3 Years Experience At School
Carrie Furman is in her first year as Director of Music at Grandview. Mrs. Furman teaches general music to students in Grades 4 - 5, and she directs Glee Club, Middle School Chorus, High School Chorus and Aca Pride. She also teaches Middle School drama and directs the spring musical.
Mrs. Furman received her Bachelors in Music from the University of Miami, where she concentrated in studying jazz and contemporary voice. Upon graduation in 1998, she began her career as a professional musician, performing with such artists as Jon Secada and country singer Lari White, as well as singing with music groups in New Orleans, Miami, New York and Nashville. Mrs. Furman also has extensive work in the recording studio as a background singer, jingle singer and vocal coach. She has spent the last 6 years working primarily as a vocal coach, and her students have gone on to have successful careers in music and acting, such as singing background vocals for Miley Cyrus, starring in the CW's Vampire Diaries, and obtaining recording contracts with major and independent record labels.
Mrs. Furman is married to a professional musician, and they have three children ages 7, 5 and 1. Most of her spare time is spent with them, but she also continues to work as a musician in the South Florida area.