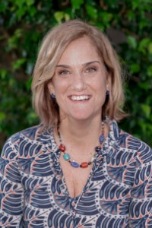 Jennifer Schultz
MS/US Art
Phone: 1351
Employed Since: 9/17/2013
6 Years Experience At School
Degrees
College

Kutztown University

(1993)
Jennifer Schlesman teaches middle and upper school art at Grandview Preparatory School.
Ms. Schlesman holds a Bachelor of Arts in Art Education from Kutztown University, and has had unique teaching opportunities including teaching in St. Thomas, United States Virgin Islands and pioneering the art department in a K-8 Charter School in Phoenix, Arizona. She has also taught an adult painting class at the Community College level in the Mohave Desert. Additionally, Ms. Schlesman has six years teaching experience in special education, where she learned to focus on the process rather than the outcome.
Ms. Schlesman has continued her professional studies by earning 24 graduate-level credits in Art Education in addition to her undergraduate degree, which has allowed her to advance to Professional Teaching Certificates in both Florida and Pennsylvania. Ms. Schlesman stays abreast of current teaching trends in Art Education by taking yearly art courses to advance her own artistic abilities as well as learn new techniques and applications by collaborating with local and international art teachers. Her most recent studies were at Ringling College of Art and Design.
From Ms. Schlesman:
Originally from Pennsylvania, my love for the arts began at a very early age and remains to be a significant part of my life. My creative tendencies have always been supported by my family, friends and colleagues. I have always wanted to pursue the arts as a career path. As an art educator, I have incorporated the strong family support I learned, along with a safe, well-organized learning environment where students can be inspired to create art as well as learn about each other and about various cultures by being introduced to the many different styles and techniques of the masters and local artists.
Teaching art to aspiring minds is rewarding in its own right and fulfilling; it allows me to share my knowledge and skill with young minds eager for knowledge. And in turn, I learn new approaches to my personal art. This sharing of information is what makes education fun and exciting; there is learning taking place all around.

I support the arts by making it as well as teaching it. Through all my life's personal and professional experiences I have found one major aspect that gives clarity to everything I do, and that is art. It is what drives me forward, gives me strength, and inspires me to be the best person I can be.