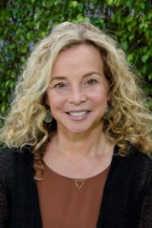 Jacqueline Westerfield
Head of School
Phone: 1302
Employed Since: 1/6/1996
23 Years Experience At School
Degrees
Bachelors

U of Iowa

PHD

Loyola School of Law
Jacqueline Westerfield is currently serving as the Head of School at Grandview Preparatory School. She is a graduate of Loyola University School of Law in Chicago, Illinois and received her Bachelor of Arts degree in English from the University of Iowa. Ms. Westerfield practiced law and taught college courses in Iowa and Illinois before moving to Florida to work with Grandview Preparatory School. She now serves on the Board of Directors for the Southern Association of Independent Schools, having also served on both the Florida Council of Independent Schools board as well as the Florida Kindergarten Council board Ms. Westerfield's parents, Gene M. and Carolyn L. Ehlers, are the founders of Grandview Preparatory School, and she truly enjoys being a part of developing the founding educational vision.
From Ms. Westerfield:
As a teacher, my favorite learning moment involves my favorite subject, Humanities. Recently, an alum contacted me because he was working on the film, Inferno, starring Tom Hanks. The film is based on the book series by Dan Brown that we had read in class. He thanked me for our 'spirited' class discussions and went on to say how grateful he was that Grandview enabled him to follow his dream in the film industry. I loved hearing from him on several fronts- first, that he was kind enough to thank a teacher and his school, second that he was following his dream, and third that he is already so successful in a very competitive industry.